Giving vintage Kimono a new life
Welcome to Ikimono! Here vintage Kimono get a new life and transform into handmade Fashion and Accessories. Each item is crafted in my little studio in Berlin. Due to the limited amount of fabric from the kimono, most items can only be made one time. Once they're sold, they're gone forever.
Each item is handmade from a selected vintage kimono. The patterns are designed to be sustainable and produce as little off-cuts as possible. All available designs can be found in my online shop.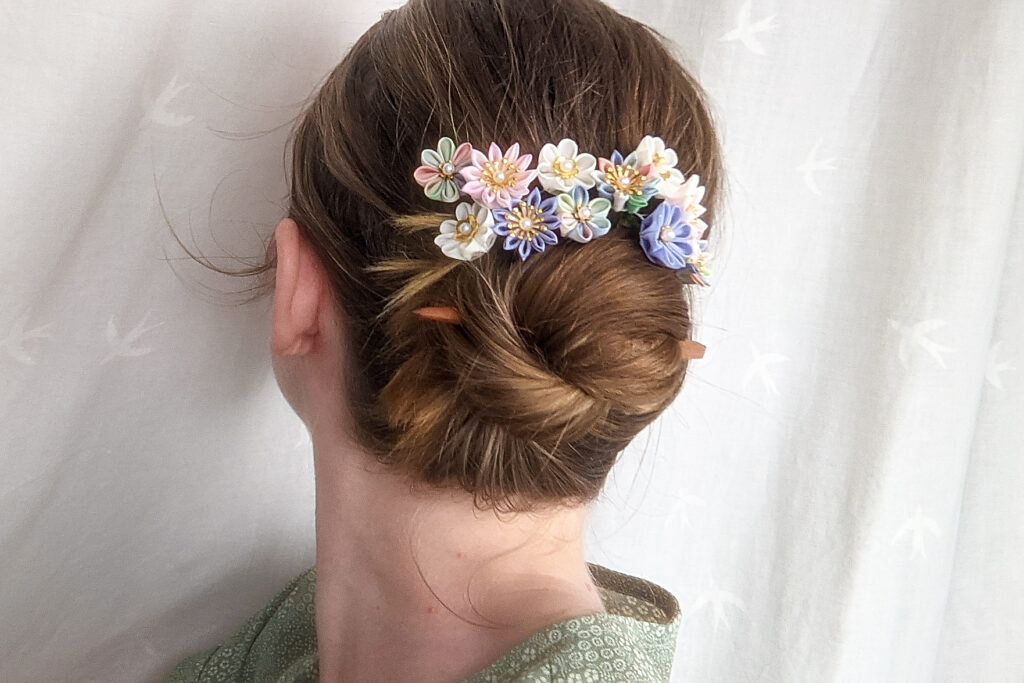 These kanzashi flower accessories are made from the linings of vintage kimono that I dye into different colours. Those are then cut into little squares, folded into tiny flower petals and finally assembled and arranged on a hair pin, comb or clip.
See all aceesories on offer in the shop.
I can make an outfit from a vintage kimono or a kanzashi hair flower specially for you. Send me a message with your request!